Friday, August 24, 2007
Here it is! I got it yesterday but I didn't have time to post about it. It's an Ashford Traditional with an updated three speed flyer. I'm doing ok on it so far. It's very different from the spindle, but also so much better! I seriously love it. If I could only figure everything out...
Here are the pics, ignore the mess, I swear I'm cleaning!
The flyer:

Here's the back:

The front:

So in other news, my Spiralling socks are finally finished! Great easy pattern! I need to block them, but unfortunately I don't have any sock blockers...I was going to buy some from The Loopy Ewe but they sold out too fast...darn it!

Today I went browsing in the book store, I meant to get a sock book, but instead I came home with this:

It's Romantic Hand Knits by Anne Modesitt and I bought it mainly because I fell in love with this:

There are some other really cute things in it too. Here are pics of my favorites.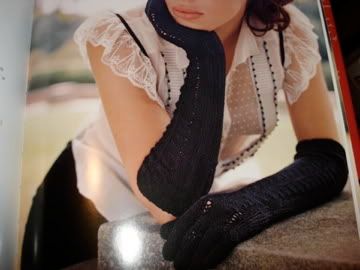 And these ones would look really cute with maybe a few personal modifications.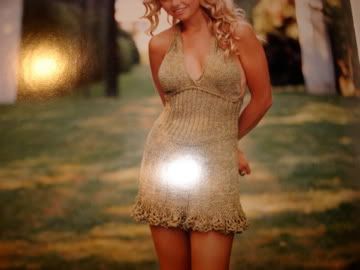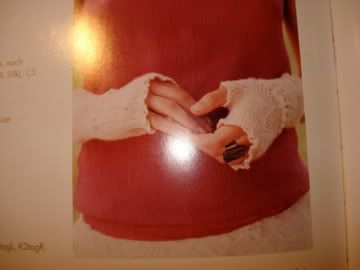 Hmmm what else. Tomorrow is my cousins wedding. I found shoes today for my dress, because I have NO dress shoes. So I had to get some, and had an impossible time of it. I'm happy though because my dad is coming out for the wedding from Massachusetts. So it will be nice to see him.

I am going to start some new socks now that I'm done with those spirally ones. Melissa and I are doing these Zephyr socks. I love them, still not sure what yarn I'm using...